Corporate Delivery Menu | Essential Workers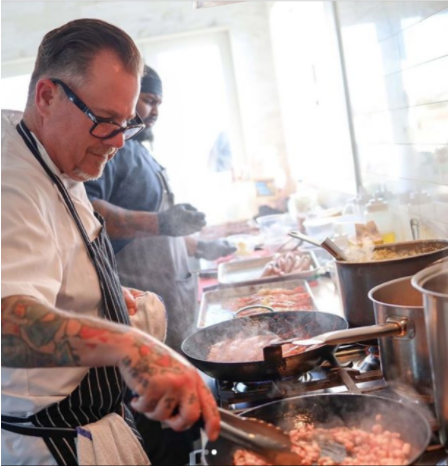 LA Spice Catering | Corporate Menu
Individually Packaged for Essential Workers
Menus offered Tuesday through Friday.  New menus available online every Saturday.
For Monday orders, please call for menu options. 
(48 hours notice, please)
Lunch deliveries between 11:00 am and 1:00 pm (M-F)
Call LA Spice at (424) 500-2125
Week of July 13th
Warm Entrees Individually Packaged.
Minimum 8 per flavor 
Sweet Thai Chili Chicken Breast- GF  | $18
Ginger Sugar Snap Peas
Basmati Rice
Grilled Chicken With Preserved Lemon | $18
Grilled Asparagus
Basmati Rice
Citrus And Chili Grilled Short Ribs – GF | $20
Sautéed Veggies with Fresh Thyme
Roasted Garnet Yams with Tahini, Paprika, Lime Zest
Grilled Tri Tip With Italian Salsa Verde– GF | $18
Grilled Asparagus, Lemon Zest, Sea Salt
Basmati Rice, Black Garlic
Grilled Mahi Mahi With A Grapefruit Mignonette—GF | $20
Sautéed Veggies with Garlic
Maple Roasted Acorn Squash, Smoked Paprika, Olive Oil
Stuffed Acorn Squash -V/ Gf  | $18
Impossible Meat, Sweet Bells, Caramelized Onions, Chickpeas, Pom Pearls
Penne Pasta with Baby Peas, Applewood Bacon, Pine Nuts, Pecorino | $16
Small Salad on the Side
Linguini with Tiger Shrimp, Garlic, Shallots, San Marzano Marinara | $19
Small Salad on the Side
Salad Entrees Individually Packaged
Minimum 3 per flavor (add chicken +$6)
Grilled Veggie and Quinoa Salad | $13
Sunflower Seeds, Tomato, Endive, Baby Kale Agave Lemon Vin- GF/V
Super Green Salad with Shaved Brussels | $13
Sweet Red Grapes, Walnuts, Cranberries, Celery Shaved Gold Carrot, Cider Vin GF/V
Side Option
Minimum 10
House Garden Salad, Champagne Vinaigrette | $3.95
Sandwiches/ Wraps Individually Packaged | $13
Minimum 5 per flavor.   Includes side salad. 
Italian Meatball Sandwich
San Marzano Marinara, Provolone, Italian Roll
Curry Chicken Salad Sandwich
Lettuce, Tomato
Grilled Chicken Sandwich
Havarti, Roasted Tomato, Lettuce, Balsamic Reduction
Roast Turkey Breast Sandwich
Havarti Cheese, Red Onion, Lettuce, Tomato, Basil Aioli
BLT Sandwich
Applewood Smoked Bacon, Heirloom Tomato, Crisp Romaine
Roasted Zested Basil Aioli
 Avocado Sandwich – V
 Sprouts, Radish, Lettuce, Tomato,  Green Goddess Aioli
Dessert Bars | $3
Pecan Bar                   
S'mores Bar
Espresso Walnut Brownies
Strawberry Cobbler Bars