Pagani Event
July 25, 2014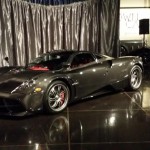 We're very excited to share some photos and a video from the Pagani event catered by LA Spice last week. Held at the Petersen Automotive Museum, the event showcased the rare Italian "bespoke" Pagani Huayra. The catering reflected the Italian, hand-crafted theme through a luxurious Italian Crudo Bar with action chefs creating small plates, made to order, and sleek, modern décor adorning the room. Car enthusiasts were also served delicious appetizers as they enjoyed the sights and as they traveled around the room, they could indulge in desserts at a beautiful, decadent chocolate station and even have freshly rolled cigars. You can relive this elegant night through this video created by Pagani or through pictures of the event here:
Video Link:
https://www.youtube.com/watch?v=7tXeUKr0Gsw
For more fun party pictures, supplied by The Auto Gallery, please check out the link below…….
https://picasaweb.google.com/116705746259411591994/PAGANIATTHEPETERSON?authkey=Gv1sRgCPTt4O21j5n9Fw&feat=directlink#
---
Our Party and Event Holiday Menu Suggestions
October 30, 2013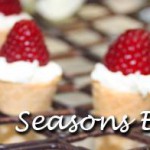 Ooh the Holidays…



It's our favorite excuse to throw a party & celebrate. 


From elegantly plated Christmas and Hanukkah dinners, a Holiday Brunch, to a "Cool Yule" Holiday Cocktail Party, we're excited to cater for you this Holiday season. 


Call us for a quote today, we'd love to chat about your Holiday plans! 


424-500-2125 


Here's a list of our 2013 Holiday Menu Suggestions – 


Cool Yule Cocktail Party


Passed Hors d'Oeuvres 


Smoky Butternut Squash Soup, Chipotle, Achiote


Fried Butternut Squash Pumpkin Risotto Ball with Cinnamon Swirl, Crushed Pecans 


Grilled Goat Cheese Sandwich, Cranberry Walnut Olivada 


Cherry Tomato and Mozzarella Caprese Skewer with Basil and Balsamic Reduction 


Flame Grilled Tri Tip on Crostini with Peperonata 


Curried Chicken in Phyllo Cups 


Smoked Salmon on Crostini with Crème Fraiche and Chives 


Three Mushroom Tapenade with Parmesan and Thyme in Phyllo Cup 


Thyme and Rosemary Scented Root Vegetable Tartlets with Lemon Vinaigrette


Medium Rare Herb Grilled New York Steak, Pumpkin Bread Bruschetta, Fig Chutney


Holiday Spice Marinated Beef Skewer with Gorgonzola Drizzle and Pear Relish


Mini Short Rib Sliders, LA Spice's Intense Horseradish Sauce


Holiday Spice Crusted Lamb Skewers, Pumpkin-Orange Chutney


Balinese Chicken Satay, Peanut-Hoisin Dipping Sauce


Spiced Ground Turkey Meatballs with Sour Cherry Dipping Sauce


Tuscan Kale-Mascarpone Artichoke Tartlets


Crispy Duck Quesadilla, Cherry-Canella Dipping Sauce, Crema Mexicana


Pacific Salmon Skewer, Cranberry Mustard Drizzle


Lobster Mac 'N Cheese Shots


Mini Maple Glazed Turkey Sandwiches, Cranberry Ketchup, Lettuce,
Star Anise Poached Pear, Robiola Cheese


Sweet Potato Pancakes, American Sturgeon Caviar, Sour Cream, Chives


Grilled Bourbon Marinated Tiger Shrimp with Pumpkin Curry Sauce


Traditional Hanukkah Dinner


Oven Baked Salmon with Ginger Beurre Blanc


Cabernet Braised Boneless Short Ribs, Onion Gravy, Celery Root Puree


Chive Potato Latkes with Sour Cream and Chunky Apple Sauce


Grilled Green Asparagus with Mint and Toasted Hazelnut Gremolata


Endive and Arugula Salad, Autumn Dried Fruit,
Assorted Caramelized Nuts, Creamy Stilton Dressing


Artisan Rolls, Challah and Sweet Butter


Chocolate Dipped Coconut Almond Macaroons


Additional Hanukkah Dessert Ideas


Cinnamon Sugar Donut Holes


Green Apple Compote or Creamy Milk Chocolate Sauce


Port Wine Stewed Cherry & Apricot Strudel with Almond Flour, Muscovado Sugar,
Port Wine Sauce and Whipped Cinnamon Cream


Sumptuous Holiday Brunch


Corn Flake Crusted and Banana stuffed French Toast


Market Vegetable Scramble, Gruyere Cheese, Charred Scallion


Smoked Salmon Frittata, Crème Fraiche, Fresh Dill


Red Bliss Roasted Potatoes, Sweet Shallots


Thick Slab Nueske Bacon, Brown Sugar, Banyuls Vinegar


Chicken-Apple Sausage


Persimmon and Pomegranate Arugula Salad


LA Spice Signature Orange Cranberry and Rosemary Strawberry Scones


Outrageous Chocolate Brownie Bites





Warm Winter Gatherings


An Open House Buffet


Boneless Beef Short Ribs Skewers, LA Spice's Intense Horseradish Sauce,
Pearl Onion, Red Wine Gravy


Fennel Crusted Salmon Skewers, Honey Mustard Dipping Sauce


Grilled Farmhouse Cheddar Cheese Sandwiches


Applewood Smoked Bacon, Apples and Roasted Red Onions


Sweet Potato and Caramelized Onion Mini Quiche


Tuscan Kale-Mascarpone Artichoke Tartlets


Spiced Potato & Cheese Samosas, Minted Cranberry Dipping Sauce


Barley and Mushroom Salad with Radicchio, Green Peas, Champagne Vinaigrette


Winter Pear Salad, Mixed Greens, Point Reyes Blue Cheese,
Candied Pecans, Roasted Pear Dressing


Glorious Christmas Tree Trimming


Open-faced Herb Roasted Turkey Bites, Chipotle Aioli, Cranberry Sauce,
Butter Lettuce on Portuguese Roll


Maple Glazed Ham, Vanilla Scented Kabocha Pumpkin Puree,
Spiked Cider Sauce on Mini Brioche


Mushroom Risotto Balls with Pumpkin Aioli


Toasted Corn Bread topped with Sausage and Maple Pecan Crema


Brussels Sprouts Slaw with Hazelnut Vinaigrette


24 Hour Marinated Wild Rice Salad with Cranberries, and Butternut Squash


Autumn Greens, Warm Root Vegetables, Pomegranate Vinaigrette
Baked Pita Chips with Trio Dip


Roasted Cauliflower and Golden Raisin Dip,
Roasted Red Pepper Hummus,
Basil Pesto and Mascarpone Dip


Mini Latkes Station


Delicious Mini Latkes – Made to Order!


Yukon Gold Potato, Sweet Potato, and Winter Root Vegetable


Served with Assorted Toppings


Toppings Include:


Braised Short Rib & Horseradish, Smoked Salmon Tartare, Wild Mushroom Ragout


Ginger-Cranberry-Orange Chutney, Crème Fraiche, Homemade Apple Salsa


Sugar Plum Sweets


Dessert Buffet


LA Spice's Turtle Cake, Decadent Layers of Chocolate, Caramel and Pecans


Caramel Apple Bread Pudding with Caramel Bourbon Vanilla Sauce


Peppermint White Chocolate Cheesecake Lollipops


Pumpkin Pie Bars with Chantilly Cream


Chocolate Pecan Pie Bars with Chantilly Cream


Pumpkin Bread Pudding with Grand Marnier Hard Sauce


Rich Chocolate Bread Pudding


Fire Roasted Apple Pear Trifle Shots with Caramel Sauce


Baileys and Cream Shots with White Chocolate Chip Cranberry Cookies


Maple Pots de Crème with Almond Praline


Freshly Baked Mini Holiday Cookies


Fresh Gingerbread with Warm Apple Compote and Calvados Whipped Cream


Creamy Gorgonzola Cheese with Oranges and Balsamic Caramel


Manchego Cheese with Quince Paste, Grapes and Slices of Crusty French Bread


Cherry Cheesecake Bars


Mini Oreo Cookies with Red and Green Butter Cream


Mini Cinnamon Apple Tarts with Salted Caramel Sauce


Pumpkin Panna Cotta with Pecan Streusel


Butterscotch Pudding with Maple Crumble





Elegant Plated Dinners


Passed Hors d'hoeuvres


Choose Three Appetizers from our Hors d'hoeuvres Menu


First Course


Choose One


Roasted Parsnip-Apple Soup, Bourbon and Pain D'epices Croutons


Curried Kabocha Pumpkin Soup, Garam Masala Scented Cream


Winter Pear Salad, Mixed Greens, Point Reyes Blue Cheese, Candied Pecans, Roasted Pear Dressing


Red and Golden Beet Salad with Orange and Fennel, Anise Vinaigrette


Main Course


Choose One


Pan-Seared Angus Beef Filet au Poivre
Yukon Gold Potato-Yam Puree, Sauteed Baby Spinach, Candied Yam


Neiman Ranch Pork Medallions
Cider Braised Red Cabbage, Brandy Glazed Fuji Apples, Pomme Boulangere, Hard Cider Sauce


Maple Glazed Organic Chicken Breast
Riesling Braised Mission Figs, Brioche Pudding, Balsamic-Fig Reduction


Rosemary Crusted Colorado Lamb Chops
Quince-Pear Chutney, Wild Rice Pilaf, Grilled Asparagus


Oven Baked Sea Bass
Cranberry Mustard Sauce, Crispy Shallots, Maple Celery Root Puree


Grilled Pacific Salmon
Cauliflower Puree, Saffron Sauce, Oyster Mushrooms




Dessert Course


Choose One


LA Spice's Individual Turtle Cake with Layered Chocolate, Caramel and Pecans


Individual Rustic Apple Galette with Salted Caramel Sauce and Vanilla Ice Cream


Pumpkin Cheesecake with Graham Cracker Crust




Holiday Cocktail Suggestions


The Elf
Midori, Champagne, Red Sugar Rim on Glass


Holiday Cheer
Champagne, Cranberry Juice, Lime


Champagne Mint
Champagne, Green Crème de Menthe, Green Sugar Rim


Holiday in Spain
Cider Spiked Sangria


Snowdrift Sleigh Ride
Pomegranate and Tequila Cocktail 


White Christmas
Vodka, Amaretto, Heavy Whipping Cream, Nutmeg


"The Grinch" Martini
Vodka, Midori Melon Liqueur, Lemon Juice, Simple Syrup,
Maraschino Cherry for Garnish


"The Rudolph"
Vodka, Orange Curacao, Cinnamon Schnapps, Cranberry Juice


Candy Cane Lane
Vodka, Peppermint Schnapps, White Crème De Cacao, Grenadine,
Half & Half, Soda Water, Candy Cane Garnish


Eggnog Cocktail
Rum, Eggnog, Grated Nutmeg & Cinnamon for Garnish


Gingerbread Martini
Vodka, Kahlúa, Bailey's Irish Cream


Rebel with a Claus
Calvados Spiced Apple Cider with Vanilla, Cloves and Allspice


Snow Bark
Kahlua, Absolut Vanilla, Hot Chocolate and Whipped Cream


The Peppermint Paddy
 Brandy, Crème De Menthe, Dark Rum, White Hot Chocolate,
Chocolate Whipped Crème and Crushed Peppermint Pieces For Garnish


Call us for a quote today!  


424-500-2125 


---
Crisp Alert
July 3, 2013


  This has been a hot topic in the office today:


"What is an easy and delicious something to bring to the 4th of July Party I'm attending tomorrow?" 

 


 We say easy as pie! Or should we say, easy as crisp! 




 Crisps are simple. 


All you need is some fruit, butter, flour, oats, sugar, and an oven. 

 
And you can even use red and blue berries and serve it with vanilla ice cream to make it patriotic! 


Executive Chef Joachim and Cafe Manager Chiara from LA Spice Cafe recommend some easy crisps you can make for the 4th, or any time of the year. 

 


Cafe Manager Chiara recommends her grandmother Carolyn's Crisp Recipe.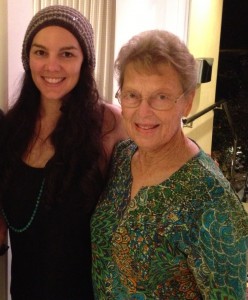 "I've used this recipe a lot, especially back when my husband and I started dating and we wanted a sugar-free and gluten-free easy and delicious recipe. The sugar can be subbed with honey, agave syrup, stevia, or brown sugar. The oats and flour can be gluten free.  I've found that stone fruit, apples, and berries work best. " 


 Grandma Carolyn's Crisp Recipe 

 
FILLING:
-4 lb fruit (cored, sliced in 1-2″thick chunks) or whole berries
-1/2 cup sugar (can sub sugar alternative, like honey, agave, brown sugar, stevia)
-1 tsp Cinnamon
Optional:  Add 1 tbsp of freshly squeezed orange/lemon juice & 1tsp orange/lemon zest
TOPPING:
-1 cup old fashioned oats (can substitute Gluten Free Oats)
-1 cup all-purpose flour (can substitute Gluten Free Flour Mix)
-1 tsp cinnamon
-1/2 cup granulated sugar
-1/2 cup brown sugar
-2 sticks unsalted butter, diced
DIRECTIONS:
Once fruit has been washed and sliced, put it in a bowl.  Sprinkle fruit with 1/2 cup sugar and mix.  Once mixed, pour fruit into a 9×13 casserole dish.
Mix all dry topping ingredients (not butter) in a bowl.  Then add in the butter and mix until you have large crumbles of dough. Sprinkle the top of the fruit with the crust mix, covering evenly and lightly pad it down.
Bake at 350 degrees for 50 minutes or until crust on top is golden-brown and the fruit is bubbly.  Let it cool for 1 hour.
Best served warm with Vanilla Bean Ice Cream or Vanilla Bean Freshly Whipped Cream and sprinkle each serving with a little powdered sugar.  Enjoy!
"Crisps should be made with two types of fruit, for added color and texture. I like to add something special that combines well with the fruits, such as lavender, or the cardamon used in this recipe. This is a recipe that always impresses. I like to add Raspberry Schnapps, for added color and aroma. " 

 
Nectarine-Raspberry Crisp with Spiced-Oatmeal Crumb Topping 


-2 lb or 5 cups of nectarines (halved, pitted, cut into 3/4-inch-thick slices)
-1 1/2-pint container fresh raspberries
-1/4 cup sugar
-2 tbsp cornstarch
TOPPING:
-3/4 cup all purpose flour
-3/4 cup quick-cooking oats
-1/4 cup sugar
-1/4 cup (packed) dark brown sugar
-1/4 teaspoon (generous) ground cinnamon
-1/4 teaspoon salt
-1/8 teaspoon (generous) ground cardamom
-6 tablespoons (3/4 stick) unsalted butter, melted, cooled slightly
DIRECTIONS:
Mix flour, oats, sugar, brown sugar, cinnamon, salt, and cardamom in medium bowl. Add melted butter and rub in with fingertips until mixture comes together in small clumps. Can be made 1 day ahead. Cover and refrigerate.
Position rack in center of oven and preheat to 375ºF. Butter 11x7x2-inch glass baking dish. Combine nectarines, raspberries, sugar, and cornstarch in large bowl; toss to blend. Transfer mixture to prepared baking dish. Sprinkle topping evenly over fruit. Bake until fruit mixture is bubbling thickly and topping is golden brown, about 50 minutes. Cool 20 minutes
Serve warm with vanilla ice cream.
Drop us a line – did these crisps work out for you?
---
President's Day Pie...Pops!
February 16, 2012
America has been celebrating President's Day since 1885, but lets make this year extra special. Enjoy apple, cherry and blueberry-filled pie pops with your family and friends. Just fill two small circular pie crusts with your favorite filling, brush each layer of crust with egg wash and press between a cake pop stick (which you can find at your local cake decoration store or Michaels). Bake them and sprinkle powdered sugar over the tops then serve. So fun and so patriotic!
Happy President's Day from LA Spice
---